Engine and generator maintenance
CUMMINS DIESEL ENGINE MAINTENANCE
Machinery Oy offers Cummins engine maintenance and repair services with the importer's professional skills. The services of our diesel engine maintenance organization also include technical support, product and service training, and warranty handling.
Our Cummins service points are located in Vantaa, Turku, and the Terrafame mining area. Our service experts move their service vehicles to the customers, and major work, such as basic renovations, is performed at the Vantaa workshop. Machinery Oy is a member of the Association of Finnish Technical Traders, and we follow the general delivery terms, Technical Traders General Conditions of Service 2010, in our service business. (annex)
When inquiring about service or technical support, be sure to provide the engine serial number. The engine serial number is marked on the engine type plate, which is typically found on the valve cover or engine manifold. The serial number is usually an 8-digit number sequence. In the pictures, you will find two examples of the type plate.
BASIC OVERHAUL
The Cummins engine is worth a basic overhaul as the availability of spare parts is excellent, and the pricing is reasonable. If the overhaul is performed by the importer, you can be sure that the parts used are original, and the know-how of the employees is the best in Finland. Naturally, the engine we overhaul has a 12-month warranty.
Below is a picture of the basic overhaul before and after pictures. The engine will be equivalent to factory condition after a basic overhaul.
FIELD MAINTENANCE
Our service specialists do a lot of fieldwork, but, end customers of Cummins can also take advantage of our contract service network. Contract service points are solid and professional companies with which Machinery has a long history of cooperation. Contract service points operate as individual companies, but receive full technical support and assistance from us and procure the spare parts they use from us.
MAINTENANCE OF BACKUP POWER UNITS AND GENERATORS
Did you know that the maintenance of backup power engines is based on maintaining round-the-clock start-up and running readiness, not the number of operating hours of the equipment? The backup power unit must normally be serviced at least once a year and tested at least once a month.
The backup power system consists of a diesel engine, generator, auxiliary systems, automation, and other control systems. In addition to the quality of hardware parts, components, and software, system reliability is based on regular system testing and scheduled maintenance. Maintenance should be left to a professional who is in charge of all aspects of the system. We at Machinery promise that you can sleep peacefully at night. Ask more; we will be happy to help you choose the right backup power service package for you.
In addition to Cummins and SDMO backup power machines, Machinery Oy also services all other brands. We import the engine oils and filters we use ourselves, so we can also offer our service at an affordable price.
Sales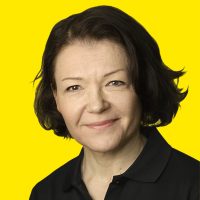 Marja Vainio
Inside Sales Manager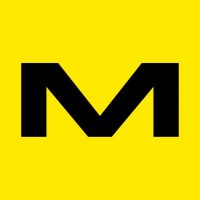 Maintenance - Engines
Cummins, Kubota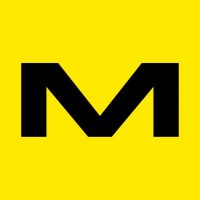 Maintenance Services - Emergency power systems
All contacts